Try these Festive Five Fun Fall Themed Science Experiments at home!
Post photos of your experiments online to our Facebook page or Twitter
and include with the hashtag #BigThinkersStartSmall.
---
Bubbling Boos & Popping Pumpkins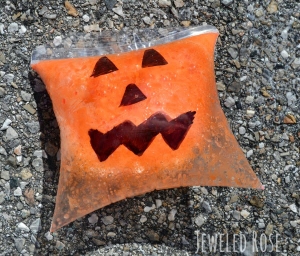 This activity puts a fun, festive spin on the traditional vinegar and baking soda volcanos using a few basic household items.
Here's a fun and messy exploration to do with younger children. Just purchase a pumpkin, and let your little one explore its guts! (Bonus Activity: You can roast all the pumpkin seeds afterwards for a healthy snack!)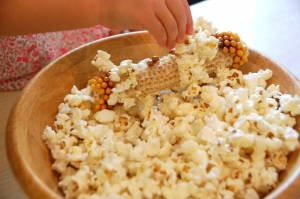 Here's a nice, fall-themed twist on a popular after school snack!
If your family enjoys carving pumpkins as part of an annual tradition, why not sneak in a little learning?
Here's another unique twist of the baking soda a vinegar volcanoes. Try this one next time your family carves Jack-o-lanterns!