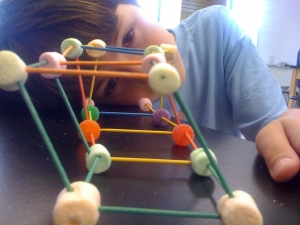 At Big Thinkers our mission is to inspire lifelong learning through fun science education. We believe that exposing children to science in a fun way creates lasting memories, and develops a love for learning.
With our interactive and entertaining science shows, birthday parties, assemblies, workshops, summer camps and more, parents and educators can rest assured their young audience will have a great time, and learn so much along the way.
We hope that by introducing students to the scientists (aka Big Thinkers) of the past and present, the children we serve will seek to become the Big Thinkers of the future. By exposing students to STEM related fields and careers, we hope to inspire innovation, a thirst for discovery, and a curiosity for understanding the world around them. But as much as we'd love every kid in our programs to become a scientist one day, we understand that not all are dreaming of being a physicist, astronomer, or archeologist. Whether a child wants to be an artist, entrepreneur, teacher, athlete, or politician, the best part about what we do through science education is help children learn that anyone can be a scientist by simply asking "Why?"
That one question opens a whole new world. A world where exploring the answers and testing hypotheses becomes exciting and interesting. A bigger world than what they can see in front of them. A world of tremendous possibilities.
Be Inspired. Stay Curious. Think Big.
As we grow as a company, it has become more and more important to explicitly define the core values from which we develop our culture, our brand, and our business strategies. These are principles which guide our internal conduct as well as our relationship with the external world.
Customer Delight

We are committed to providing excellent customer service and strive to provide quality programming that meets or exceeds the needs and expectations of our customers.

Service

We want to serve and strengthen our communities as well as to have an attitude of service within the organization by creating a supportive, collaborative environment.

Innovation

We find and implement cutting edge ideas, technology, and methods.

Personal Development

We encourage our team members to identify and verbalize their personal and professional goals so that we work on giving them opportunities.

Fun

As educators, we know that if we have fun teaching then the kids will have fun learning.